About
Let's renew trust in the digital age!
In preparation for the World Economic Forum's special annual meeting in Singapore, share your vision for the post-covid recovery by participating in one of our three roundtables:
1. Regulating against online misinformation and hate speech;
2. Educating on the dangers & rights in the digital age;
3. Ensuring access to work in the digital age.
This event is part of a series of Davos Lab Dialogues organized around the world. It is brought to you by Global Shapers Geneva, in collaboration with the Digital Transformation Office of the University of Geneva and the Digital Law Center. On this occasion, Prof. Yaniv Benhamou will speak in the first roundtable "Regulating against misinformation and hate speech online".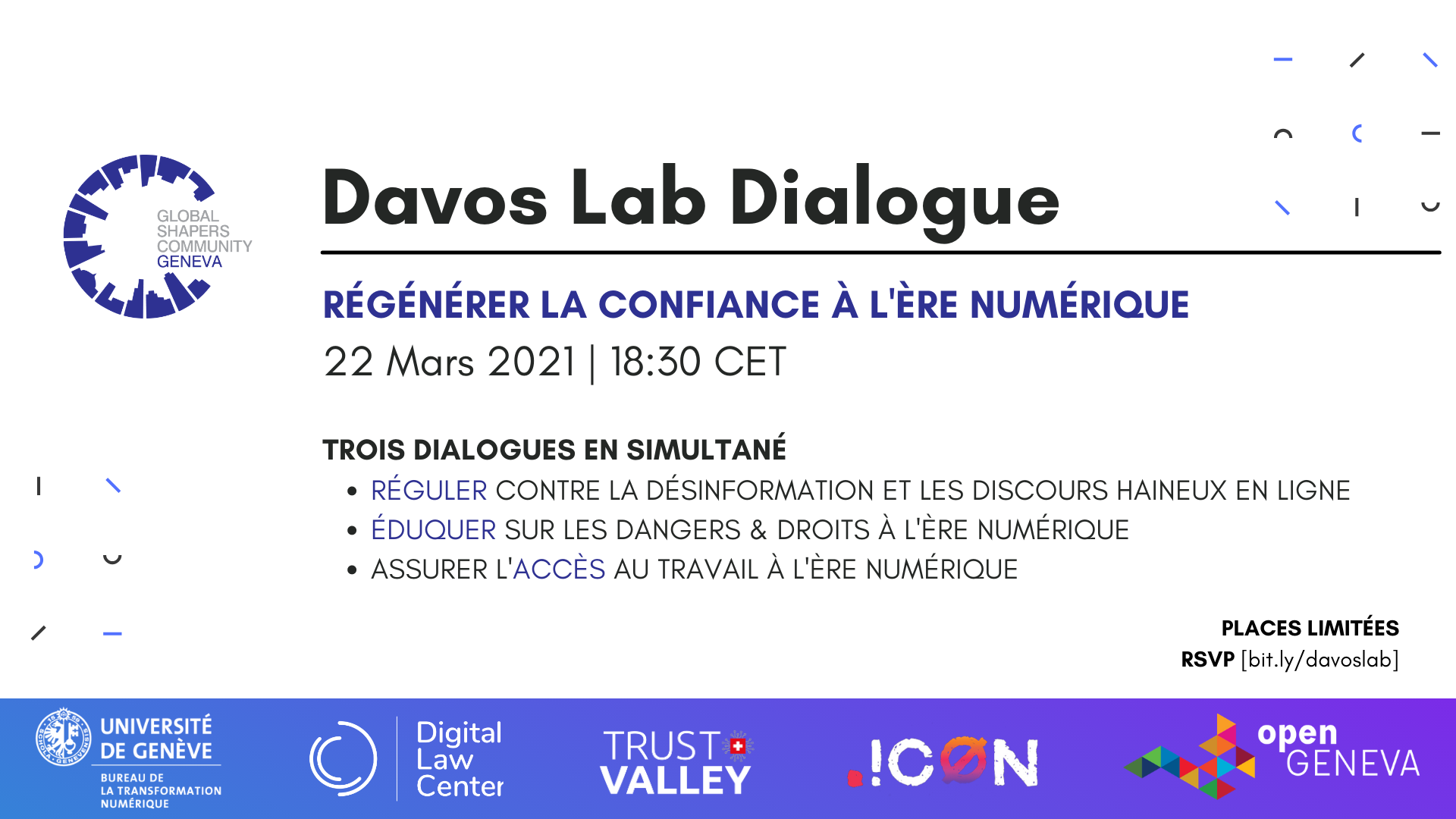 Associate Professor at the Faculty of Law, attorney at law
Member of the Board of…
Read more
Admissions and registration